Killeen Veterinary Clinic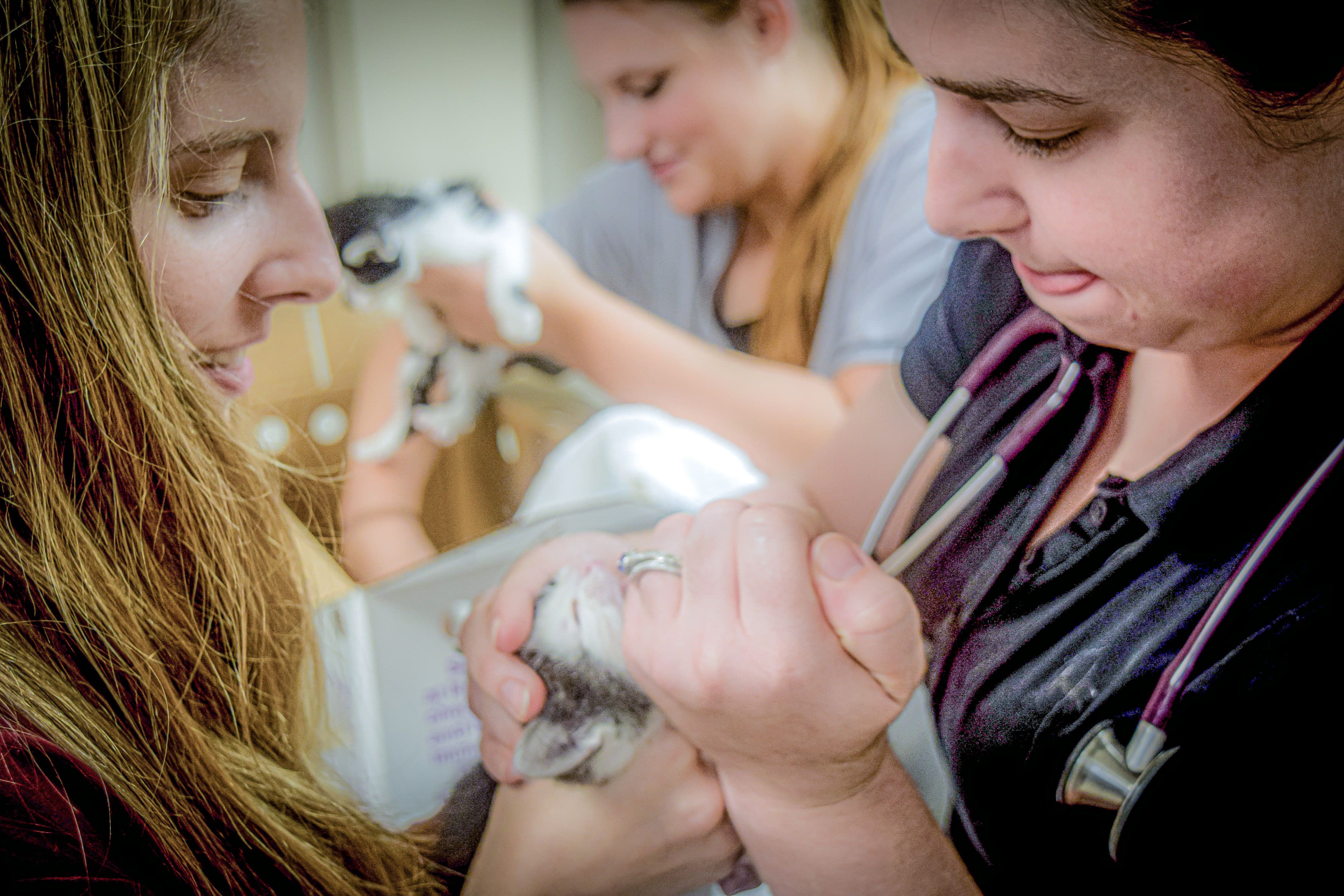 ​Killeen Veterinary Clinic welcomes you to our website!

We understand the special role your pet plays in your family and are dedicated to becoming your partner in your pet's health care. We treat your pet as we would our own. Our goal is to practice the highest quality medicine and surgery with compassion and an emphasis on client education.

Our entire healthcare team is committed to providing personal attention to the unique concerns of each individual pet owner. Thank you for taking the time to read about our veterinary practice and the services we offer. We welcome your comments and suggestions. Please contact us at (254)634-0242 for all your pet health care needs.

Killeen Veterinary Clinic in Killeen, TX is a full service companion animal hospital. It is our commitment to provide quality veterinary care throughout the life of your pet. Our services and facilities are designed to assist in routine preventive care for young, healthy pets; early detection and treatment of disease as your pet ages; and complete medical and surgical care as necessary during his or her lifetime.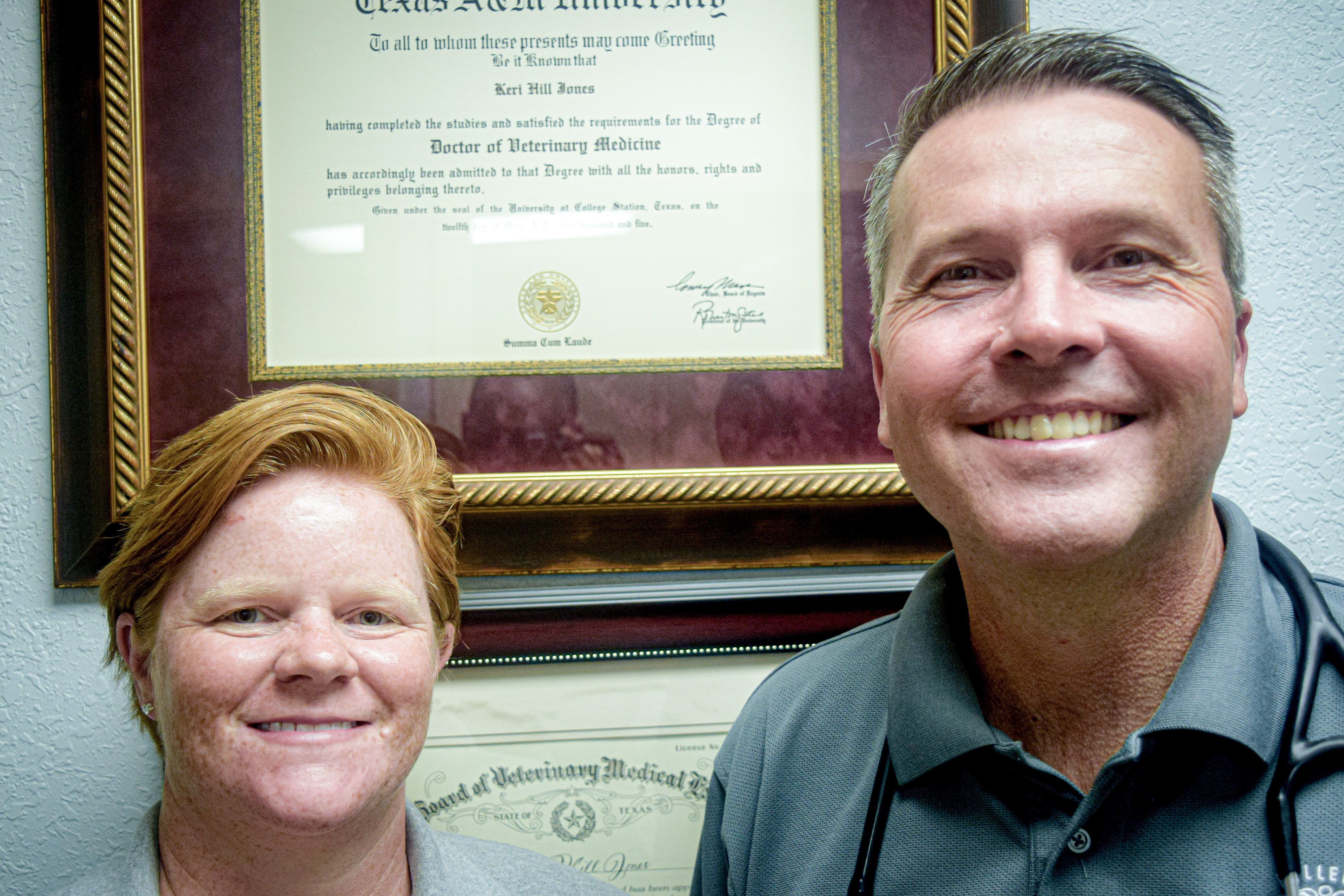 About Us

Killeen Veterinary Clinic has been proudly serving the Killeen/Ft. Hood area since 1961. Killeen Veterinary Clinic is a full service companion animal practice, offering the latest in diagnostic, medical, and surgical care for your dog or cat. We also offer boarding and bathing for your pets. We are committed to providing high quality, compassionate veterinary care to the pets of the greater Killeen area.

Our doctors and staff are deeply dedicated to the health and well-being of your pet. Killeen Veterinary Clinic has been voted the 2014 Best Veterinary Clinic in Central Texas by the Killeen Daily Herald.
Brad Buckley, DVM, Managing Partner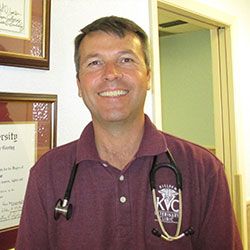 Dr. Brad Buckley serves as the Managing Partner of Killeen Veterinary Clinic. Buckley was born and raised in the greater Killeen area, attended school in Killeen and is a 1985 graduate of CE Ellison High School. He received a B.S. in Veterinary Science (Magna Cum Laude) in 1989 and a D.V.M. (Magna Cum Laude) in 1993 from Texas A&M University. Dr. Buckley provides a wide-range of professional services to his clients and patients with an emphasis on internal medicine and ultrasonography.

Having a strong belief in service to one's community, Buckley is a former member of the Killeen I.S.D. Board of Trustees, a past Chairman of the Board of the Greater Killeen Chamber of Commerce and a current board member of the Peaceable Kingdom Retreat for Children. He is also a member of the American Veterinary Medical Association, the Texas Veterinary Medical Association and the North Central Texas Veterinary Medical Association. Buckley's hobbies include raising, training and showing cutting horses.

Dr. Buckley, wife Susan and their children (Emily, Erin and Bo) share their Salado ranch with horses, cows, their cat Harvey, and their miniature Austrailian Shepherd Claire.
Keri Hughling, DVM
Dr. Keri Hughling graduated from Texas A&M University with an Animal Science degree (Magna Cum Laude) in 2001 and Texas A&M College of Veterinary Medicine (Summa Cum Laude) in 2005. Dr. Hughling joined the staff at Killeen Veterinary Clinic in June of 2007 and became a managing partner in April 2015. Her interests include internal medicine and client education. Keri helped form the Temple-Belton Animal Emergency Hospital. She is a member of the American Veterinary Medical Association, the Texas Veterinary Medical Association, and the North Central Texas Veterinary Medical Association.

Dr. Hughling has two children, daughter Adison and son Asher. Keri and her partner, also have Olsen and Gilly, the Yorkies, Callaway, the Goldendoodle, Tito and Bella, the Frenchies as well as cattle, a goat, Turbo, and a mini horse. Dr. Hughling enjoys spending time on the farm with her cattle and watching her kids show their 4-H cattle and pigs. In her free time, Dr. Hughling enjoys hanging out with family and friends, working on her farm, and watching sports, especially Aggie football.
Zach Seyler, DVM, Associate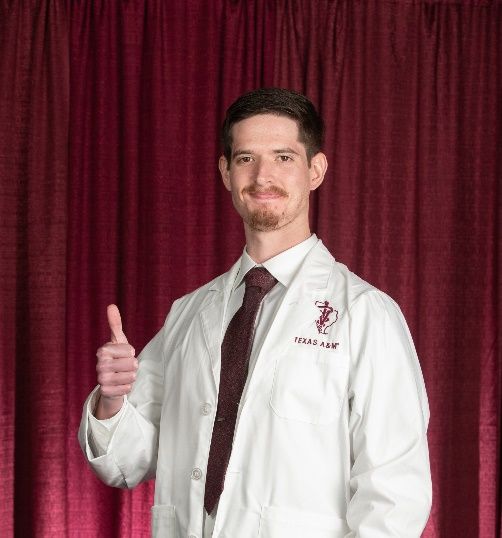 Dr. Zach Seyler graduated from the University of Texas in 2017 with a Bachelor's degree in Biology. He continued his education at the Texas A&M College of Veterinary Medicine and graduated in May 2022. Dr. Seyler joined KVC as an associate veterinarian in June 2022. He had previously worked at KVC as a kennel assistant and later a veterinary technician, from graduating high school and up to his admission into veterinary school.

Zach is eager to bring his state-of-the-art training to a place that he knows firsthand practices the highest quality medicine. His interests include client education and internal medicine.

Zach shares his home in Nolanville with his longtime partner Leah, as well as their two pets, Brandy the sweet Greyhound and Ginny the loving and independent shorthair cat. In his spare time, Zach enjoys spending time with friends and family, traveling, watching shows, and cooking.
Charlotte Russell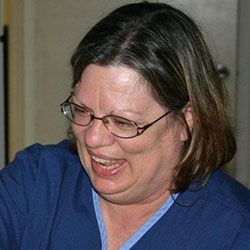 Charlotte Russell has been the Office Manager at KVC since 1994. She has over 25 years of managerial experience in veterinary hospitals. Charlotte has the job of keeping the clinic running smoothly on a daily basis as well as being available to assist receptionists, technicians, and doctors when needed. Charlotte enjoys raising and showing Australian Shepards, spending time with her family and friends, as well, as watching Rangers Baseball, and traveling and visiting Disneyworld.
Mark DiLillo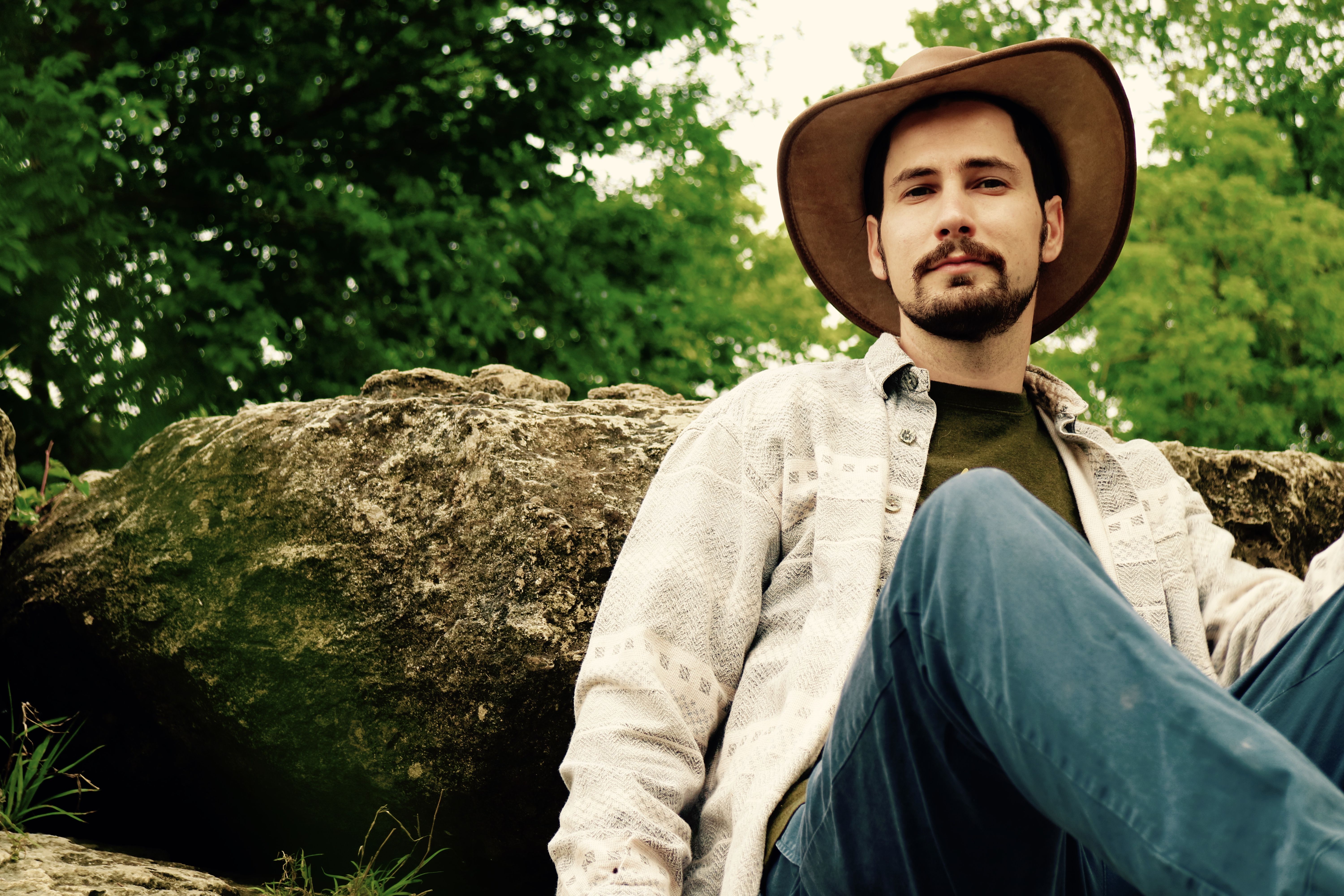 Mark was born and raised in the Killeen area and worked at Killeen Veterinary Clinic as a teenager, and during summers throughout college. After earning a Biology degree at Texas A&M, he moved to Round Rock and gained experience in emergency medicine, as well as supervisory experience at other general practice clinics. After 10 years of technician experience, he is returning to KVC as a Practice Manager. Mark is excited to be back in his hometown and back at his home practice to help oversee the operation of Killeen Veterinary Clinic. Mark has a dog, Olive, and two cats, Bonnie and Bishop. He spends his time hanging out with his critters, as well as writing and producing music.


Annie Singleton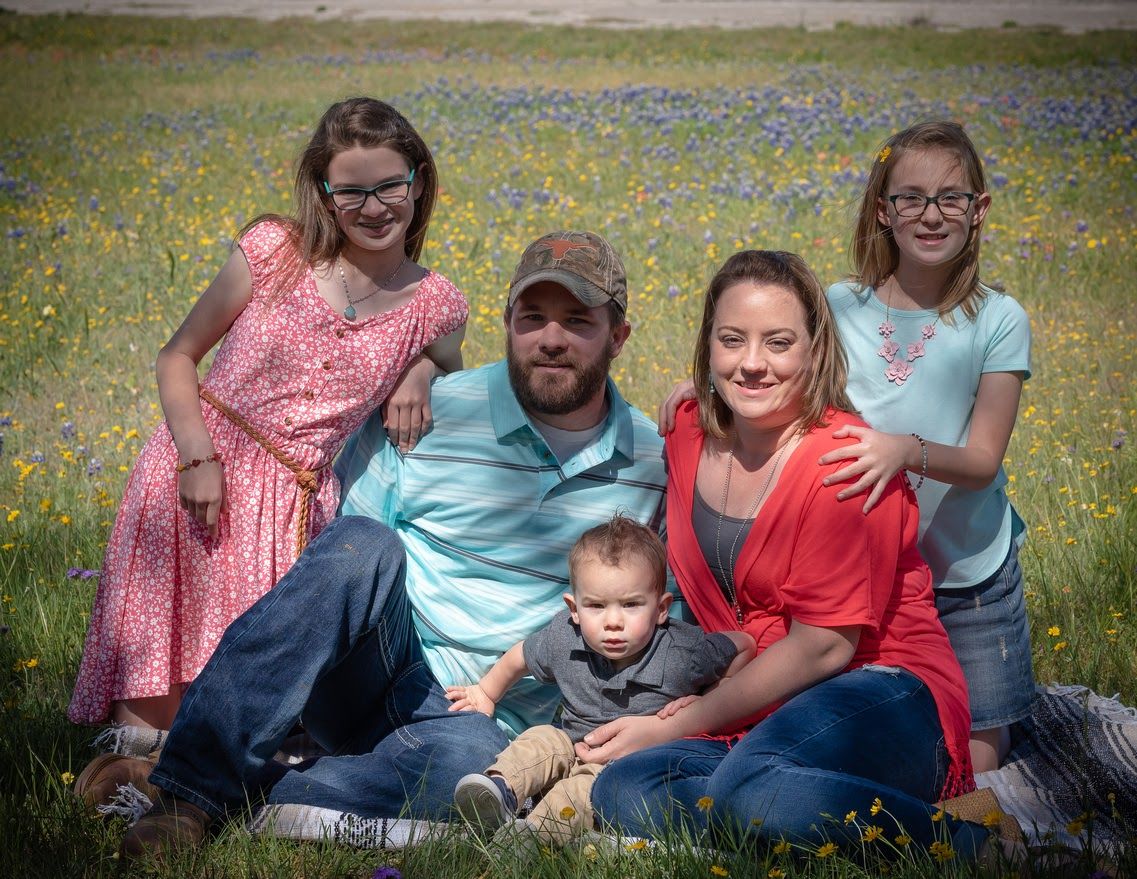 Annie has come back to KVC after taking the last 2 years off to stay home with her newest baby, Parker. Annie is a huge asset to KVC with her knowledge of surgery, medicine, and client communication. We are excited to have Annie rejoin our team.Annie is married to James and they have 3 children, Taelor, Paeton, and Parker. They have 2 dogs, a goat, and several chickens. In her free time Annie enjoys the outdoors whether it be fishing, camping, or just hanging out with family.
Jaime Dew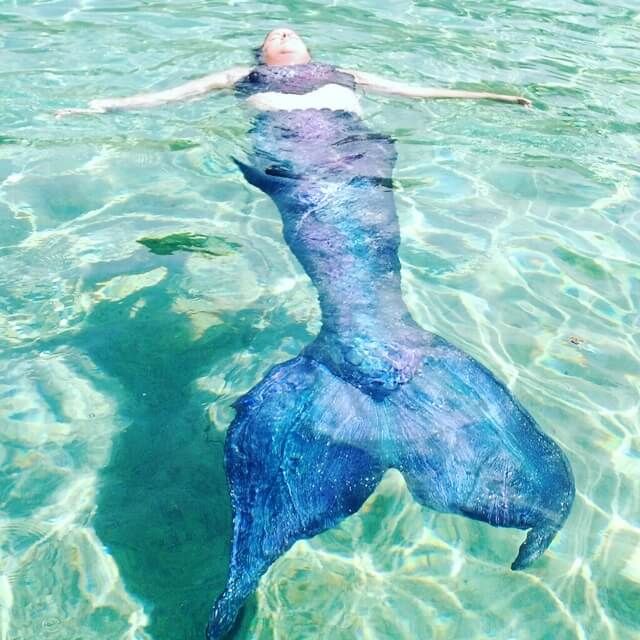 Jaime Dew works in the afternoon and on the weekends at KVC while she is a library aide at Montague Elementary School during the day. She started working at KVC in May of 2006. Jaime is a very compassionate person and can always make you feel better no matter what the circumstances. She excels in client education and comforting pets and clients. Jaime spends her free time with her two cats Frenchie and Rizzo and her ball python, Spot. She enjoys horses, reading, and writing stories and mermaiding when she is not at work.
October Nelson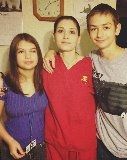 October joined the staff of KVC in March 2015. This is October's first job in the veterinary field, but is quickly learning and excelling. Her hobbies include spending time with her kids and husband, reading a good book, and playing with her dogs Shadow and Finn. October and her husband are originally from a small town in Montana but have been in Texas for several years now.
Imani Truss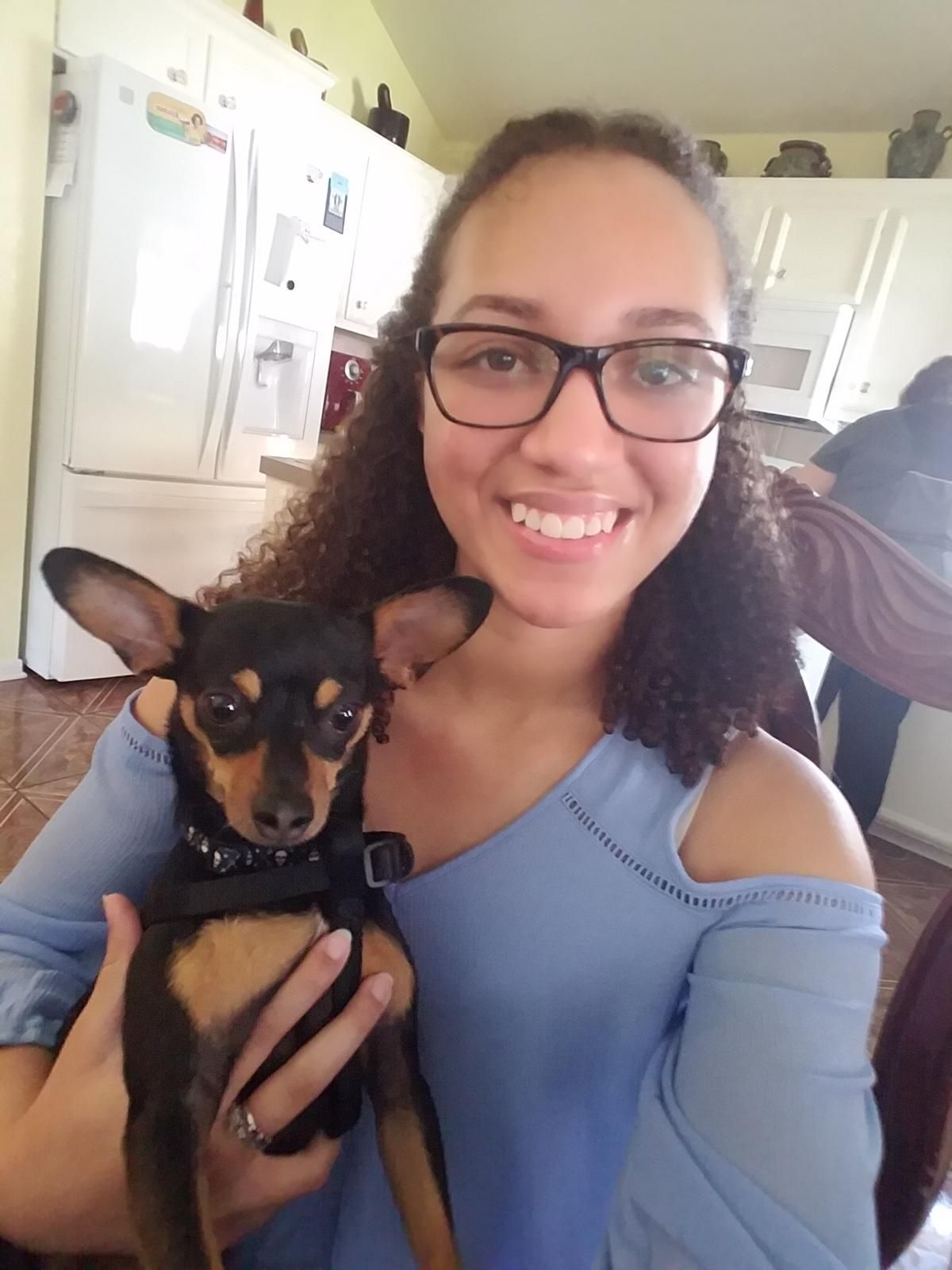 Imani graduated from Killeen High School with the Class of 2018 having earned her Veterinary Assistant Certification through the Killeen Career Center. She hopes to pursue veterinary medicine at a later date and is currently attending Sam Houston State University. Imani has a compassion for all animals, and greatly excels with small mammals and exotics. In her spare time, Imani enjoys the new experience of raising her rabbits and reading a good book.
Kevin Nelson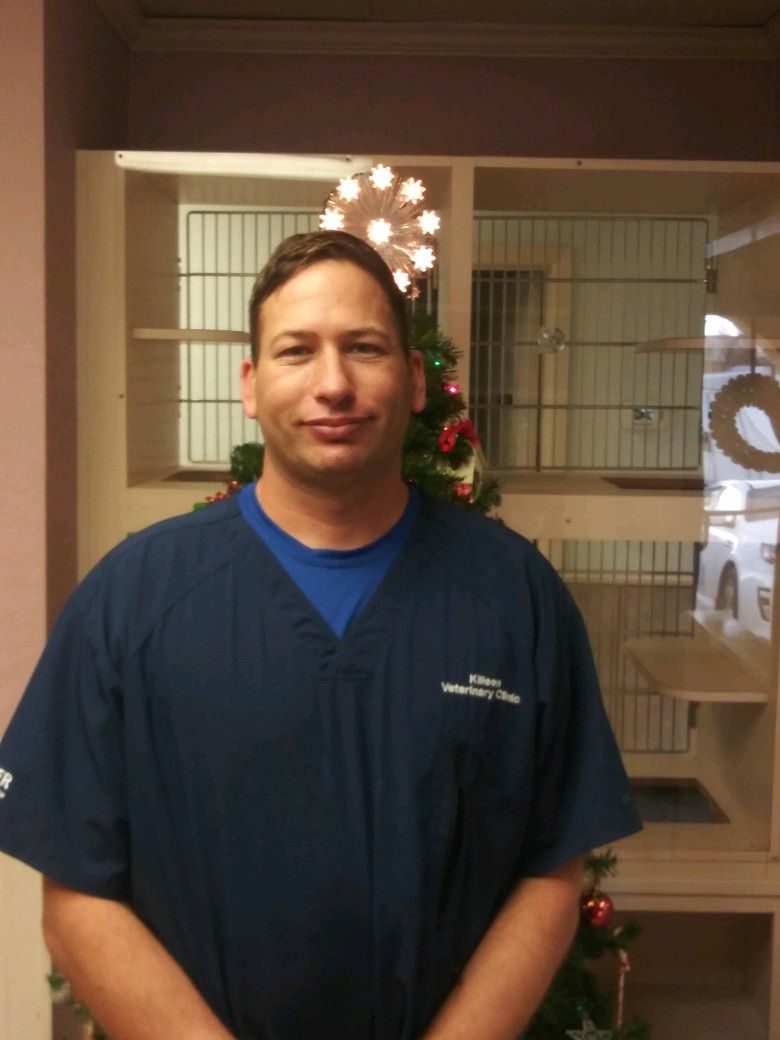 Kevin was raised in Montana and made Texas his home after leaving the military in August of 2015. As the kennel technician for Killeen Veterinary Clinic he is extremely passionate about meeting the needs of all the animals that he is responsible for. Since starting at KVC he has learned a great deal and is always eager to learn more. In his spare time Kevin likes to spend time with his wife October, his children Jayde and Brice and their 2 dogs Shadow and Finn. He likes to travel and watch a good football game.
Angela Migneault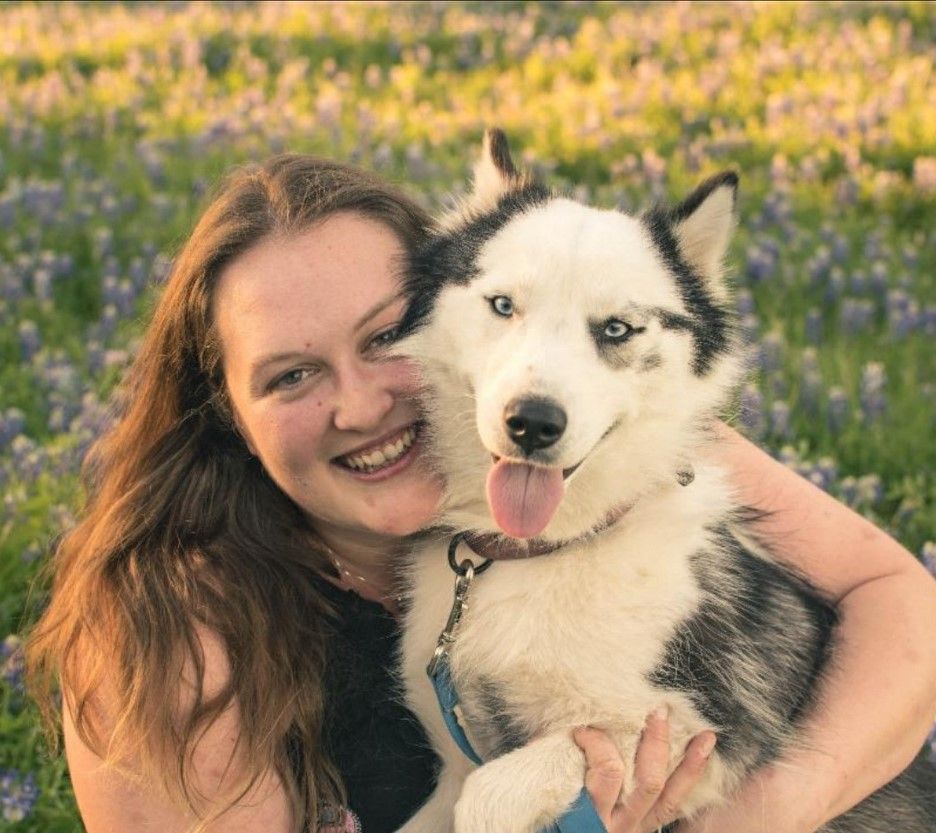 My name is Angela and I moved to Texas from Colorado with my husband who is in the army. I'm currently in school to become a vet tech and my passion is a love for animals. I have 4 dogs and 4 cats that constantly keep me on my toes. I look forward to caring for any animal that comes in as if it were my own.
Brittaney Perkins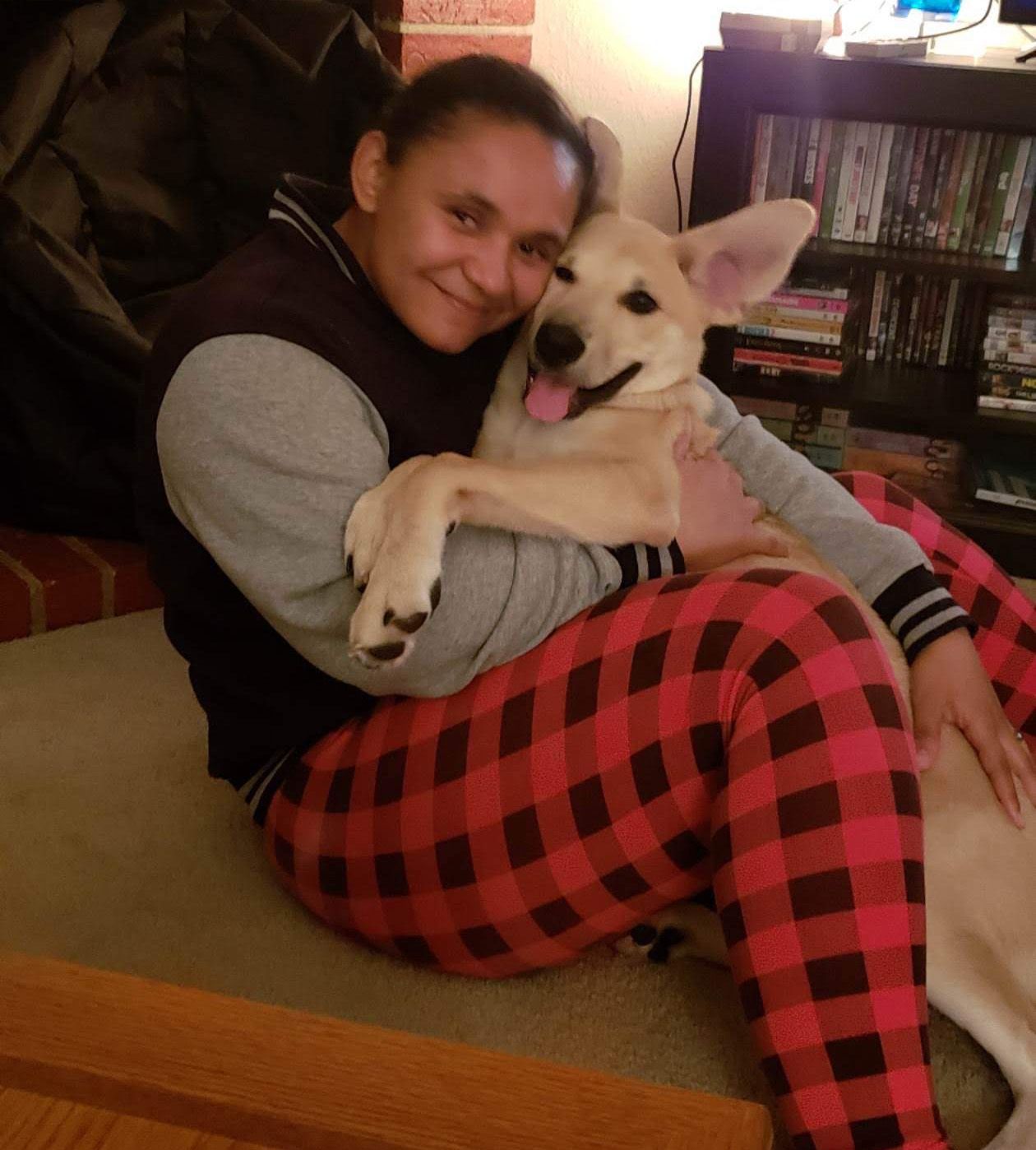 Brittaney Perkins joined the KVC team in November 2019. She moved to Texas in 2017 and has 2 dogs named, Skittles and Snickers, and a cat named, Pharroh. She enjoys spending time with them and watching her cat steal her husband's food. She was enlisted in the army for 2 1/2 years and while in the army she did an internship at the vet clinic on base. Brittaney enjoys meeting new people and learning new things to apply to her everyday life.
Brice Nelson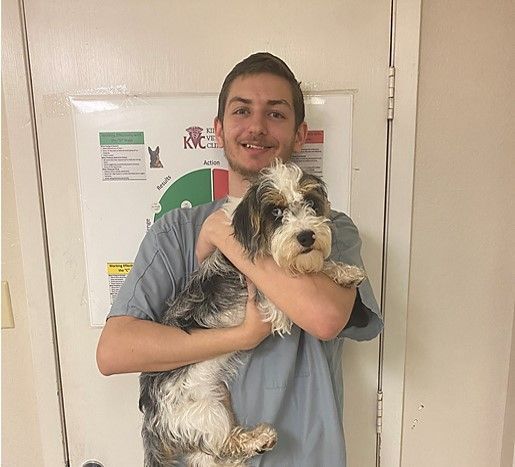 Brice Nelson is our amazing kennel technician. He was born in Washington and was raised in Central Texas. While not taking care of animals in the clinic, Brice enjoys reading and is a huge history buff. He has a dog named Shadow and 2 cats named Minnow and Guppy and loves to hang out with them while reading.
Kayley Fuchs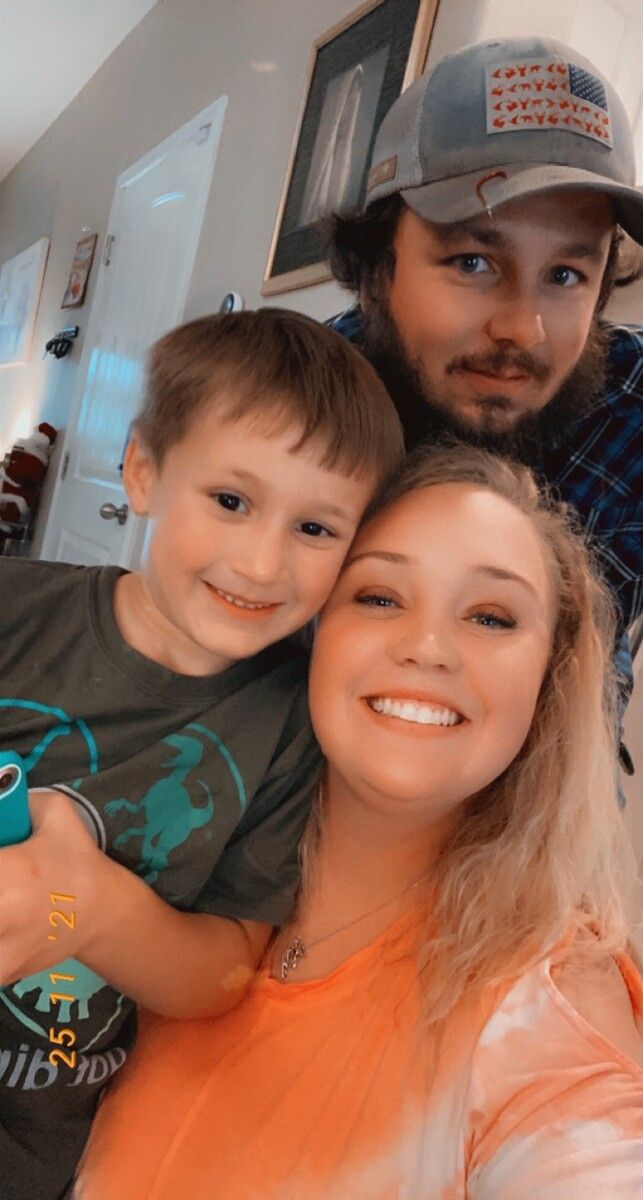 Kayley is originally from Austin. She moved to the Killeen area about four years ago with her husband. They have son, one dog and one cat. In her free time, she enjoys spending time and playing games with friends and family. She joined us in 2021 as one of our wonderful front desk staff members.
Toni Hayes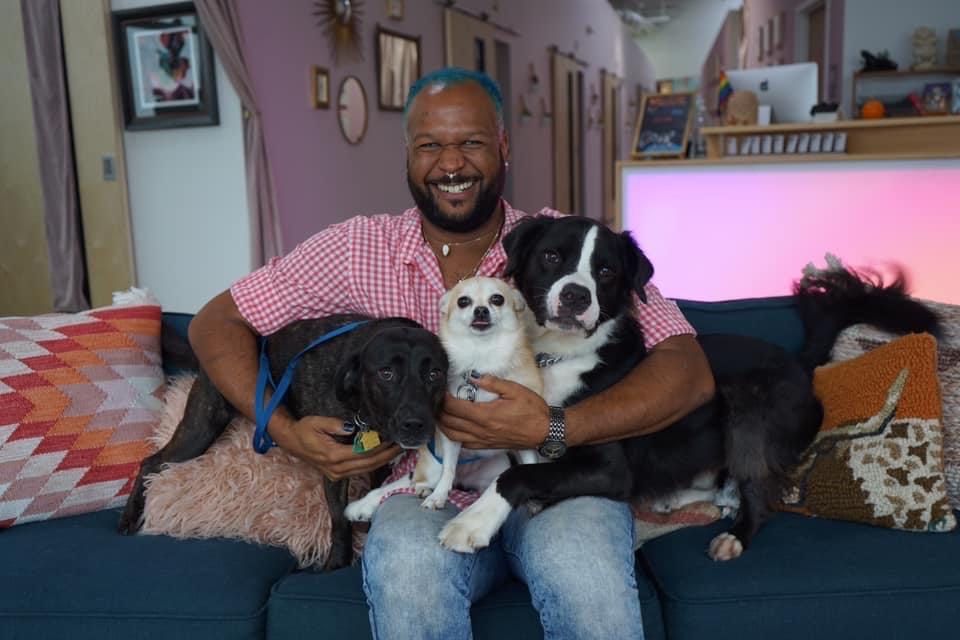 Toni moved to Killeen in 2020. He recently joined the KVC team in September 2021, arriving to us from Austin. Toni and his partner have 2 senior chihuahuas, Dixie and Daisy. They also have Ziggy Rae, Chloe Lea, and Allie Dean, to make a total of 5 dogs. They also recently rescued two kittens, Fiji Moon and Maui Sol.

Toni comes to us with 8 years of technical and surgical experience. In his free time, he enjoys hiking with his husband and dogs, game nights with friends, or enjoying a good movie.
Katie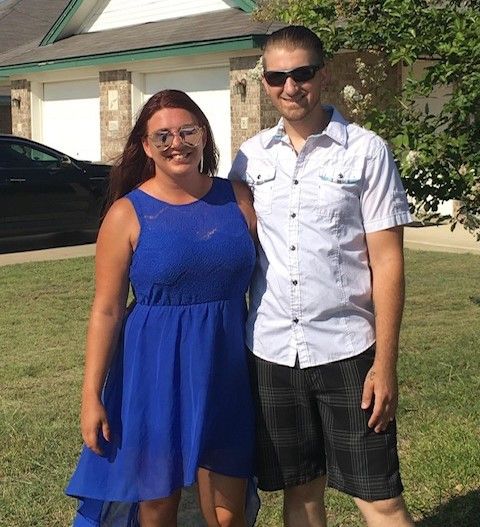 Originally from upstate New York, moved to Killeen in 2014 with my husband and son. We have 2 cats and 2 dogs. I enjoy reading, crochet, and outside activities.
Kenny
My name is Kenniel Bartolomei Almodóvar. I was born in Humacao, Puerto Rico. I graduated from Columbia Central University as a Veterinary Assistant, Magna Cum Laude, in 2021. I moved to Texas in the United States to be able to work in the field I studied. I am currently working at Killeen Veterinary Clinic as a veterinary technician. My plans are to continue gaining experience and start studying in this profession that I am so passionate about contributing my knowledge in this area where necessary. I hope to be of great help to those wonderful beings that God gave us to be in small periods of our lives that are our pets.
Gabriela Ortega Ramos
My name is Gabriela N. Ortega Ramos, I am 19 year old college student from Puerto Rico. I found a passion in veterinary medicine at a young age; I have set up my goals for a long wonderful journey to become a DVM. I became a certified veterinarian assistant in the Killeen Career Center Vet Program. I have a passion to help animals and do anything to make them feel safe and healthy. I am always involved when it comes to learning new things about any animal. I like to be informed about all types of animals to be prepared for any situation as well as expand my knowledge.
Tanya Little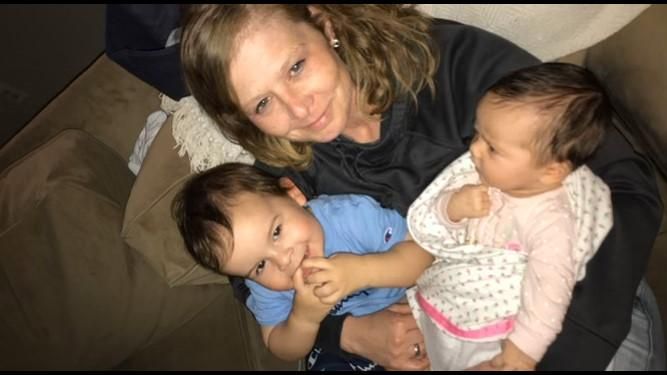 Tanya has been in the veterinary field for 13 year. I absolutely love what I do! When I'm not at work, I enjoy spending time with my kids and grand kids.
Ashleigh Palma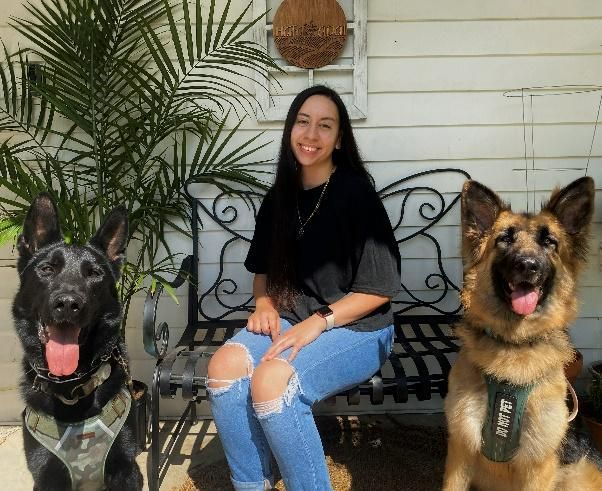 Ashleigh was born and raised in Central Texas, where she grew up performing for Baila Pacifica, a local Pacific Island group and tradition. She has been in the veterinary community for over 7 years and is constantly pushing to learn something new. Ashleigh is currently finishing her undergrad courses to move towards her ultimate career goal of becoming a veterinarian. She plans to specialize in Orthopedics and would also like to follow through with small animal physical therapy.
When Ashleigh is not at work or school, she is spending her free time cooking, tending to her plants, enjoying a good farmers market, or hiking with her 2 German Shepherds, River and Ember.
Shelby Snyder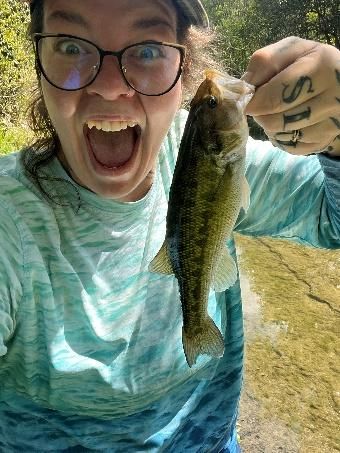 Howdy! I've spent my formative years between Houston, Texas and the area surrounding Lafayette, Louisiana. I have a husband and son at home, and most of my life revolves around family. When I'm not working or doing household chores, I enjoy spending time outside in the sun, and some of my common activities include fishing, reading, working on the lawn and any type of thread or needle craft. I have 3 dogs and 3 cats that are very loved.